Thank you to all of the sponsors who help make our events successful. Below is a list of the sponsors who helped make this such a great year.
Please take advantage of the services and products they offer. And when you do, please tell them you heard about them through the Spinnin' Wheelz Auto Club.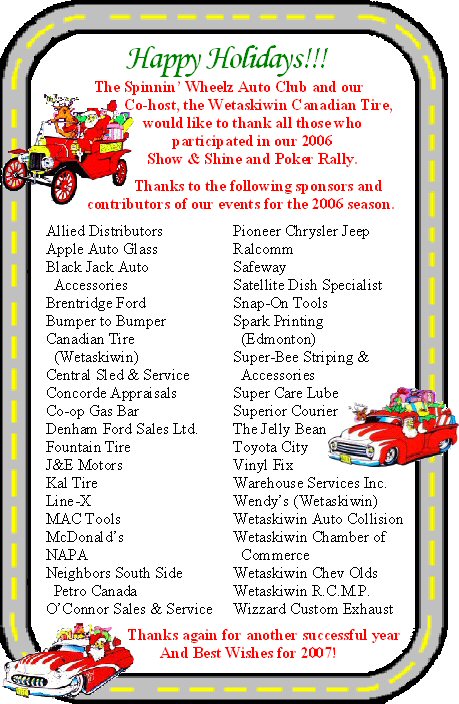 If you or someone you know would like to be a Spinnin' Wheelz Auto Club sponsor or supporter, please contact Trevor.
Most of all, we would like to thank all of the vehicle owners to participated in our events and allowed us the pleasure of seeing their vehicles.

Copyright © 2008 [Spinnin Wheelz Car Club]. All rights reserved.